Dr. Josh Swanson, Eden Prairie Schools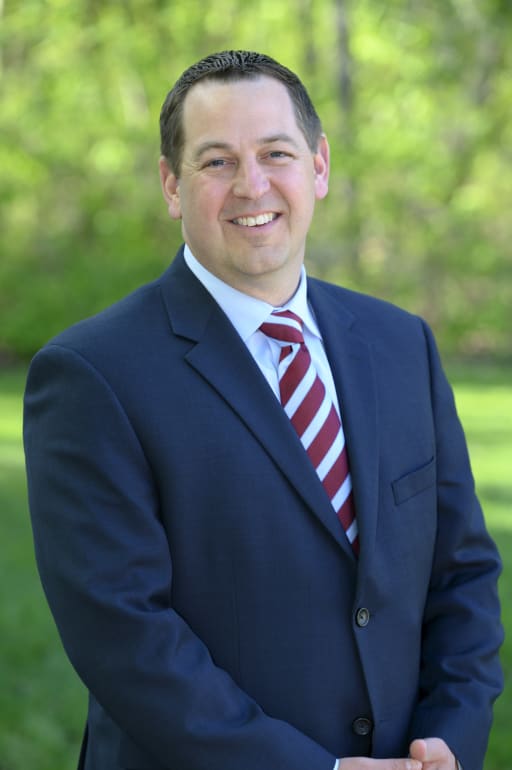 Dr. Swanson, Superintendent of Eden Prairie Schools, came to give an update on the state of the school district. Dr. Swanson began thanking all EP schools staff, teachers, students, and community members for being amazing during this pandemic. He gave a special thanks to all of the teachers for stretching themselves during this time. Dr. Swanson brought us back, almost a year ago when EP Schools needed to quickly adapt to distance learning. During this time EP Schools partnered with other local organizations to provide over 150,000 meals to EP families. They also provided childcare services to essential workers so that they could help serve and care for the community. They were able to roll out over 12,000 devices to students and there have been over 60 million hours of video conferencing in the past year. They ended the 2019-2020 school year with an in-person graduation ceremony for graduating seniors when most districts only offered a virtual one.
Dr. Swanson shared that over the summer, he and his staff worked hard to plan for the 2020-21 school year. In August, Eden Prairie Schools started in-person learning for grades K-1 and hybrid for 2-12. They were able to put in place effective safety protocols and Eden Prairie Schools kept kids safely in school more than any other local district. Masks, Sheilds, and plexiglass barriers were used to keep all students and staff safe in school. Currently, all staff have been offered a COVID-19 vaccination and they are preparing to bring back students more days a week at the end of March.
Dr. Swanson finished by sharing more about the new EP Online. EP Online is a fully approved K-12 provided and will continue to offer classes after the pandemic. They are currently the only school in the state that offers live online classes every day for elementary students. EP Online is open to any Minnesota resident.
Dr. Swanson shared that EP Students are still going strong! Graduation rates are on the rise and third-grade reading levels are some of the highest in the state. The high schools are expanding their course offerings to offer something for every student. All this is being provided to EP Students with some of the lowest cost to taxpayers in the area.