Announcements
Roger made an announcement about the TFR. He said they are closing in 20 days and wants to remind the club to send your checks to reach their goal. There will also be a stop trafficking information here.
Jan made an announcement about her friend looking for items to donate. If you want more information contact Jan Eian.
John is currently working with some Rotarians testing the hybrid space and technologies for the hybrid meeting next week.
Praf made an announcement saying he will send an email with information to sign up for the Barepath meeting. Praf will also send an email stating how the 22nd meeting will be a online zoom meeting.
Vocational - Dan O'Brien
Dan O'Brien was born in Kankokee, Illinois. He was the youngest on four and was raised by a single working mother. He graduated from from High School in 1969. Then he went to the University of Illinois - Urbana Champagne where he received a degree in architecture. He then worked at BW architectures. After getting is job, he married his college sweetheart. After a couple of years he created a firm with two other partners in Eden Prairie. They had projects of designed the Eden Prairie City center, Maple Grove community center, all the Bachman's stores in the twin cities, and many more projects. Lastly, Dan talked about his his children and grandchildren.
Happy Fives
Praf was happy to see members helping prepare at Barepath for the upcoming hybrid meeting.
Glenn Olsen is happy to share about his rescue project that going through a place up north. Glenn was also happy to share about the two books he read, Rob Hillers the power of three and another book by a Rotarian.
Nate Nyren is happy to share that him and Amy have ran 365 days in a row. Nate also shared about his best friends father that recently pasted away and the the values he leaned and still uses.
Tim Conners is happy to announce that his oldest grandchild graduated from high school is a prospective engineer at the U of M.
Jan Eian is excited to share about how are we being good ancestors. A new way of looking how we live our life and how we are leaving the world for future generations.
Irene Kelly visited Lake Street and is happy to see them up and running. In addition, Irene is happy to share a website called story worth that she received on Mother's Day asking weekly questions and creating a book by the end of the year.
Ingrid Christensen - Language Services Specialist
DEI Initiatives in regards to business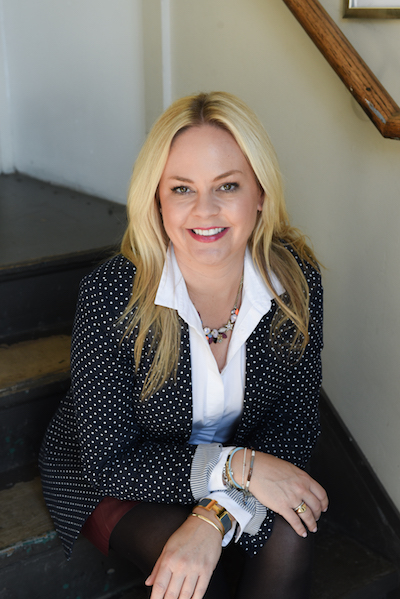 Ingrid is the founder and president of INGCO international. They are a language service company based here in Minneapolis.

She started by talking about her story. Ingrid was a Rotary exchange student. She traveled to Denmark for the year and study. From that pivotal experience she would her interest in the multilingual world.
Then Ingrid transitioned to talking about her company. INGCO started 15 years ago and provides services for around 250 different languages. The company has 3 different main services. The first is translation which involves written formats such as websites, marketing, etc. The second is interpretation which is spoken format such as a global meeting, doctor appointment, etc. The third is voice overs and subtitles which is placed in videos.
The companies goal is to project the value of languages and the value of the person that speaks those languages. The company also expresses the value of language accessibility and how it helps individuals in there diversity, equity. and inclusivity.
Then Ingrid talked about how COVID has had an impact. The company has had to adapt with technology. Recently INGCO has signed a partner agreement with Cudco, a technology platform that works with interpreters. With this partnership it has made accessible communication for translators. In addition, Ingrid also expects business to grow in the future.
Lastly, she talked about some of their projects. One project that they are currently working on is having a translator at a Minneapolis graduation. She expressed the challenges and the fun experiences of her career.